Massage Therapy at Springtime Health and Wellness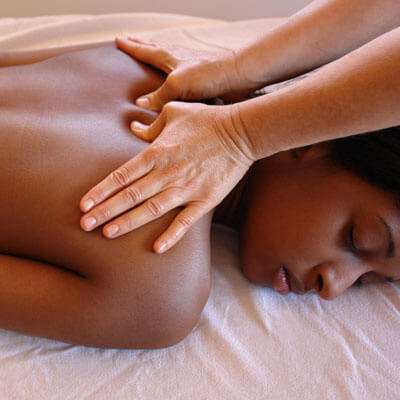 We are proud to offer patients a whole spectrum of healing, and believe that in addition to chiropractic care, massage can be an important part of your wellness journey. Massage therapy addresses pain and injury while facilitating healing within the body, naturally.
Often, we welcome patients who may be suffering from common ailments like:
Whiplash
Low back pain
Neck problems
Scar tissue
Limited range of motion
And more
How We Can Help
Each massage patient at Springtime Health and Wellness receives a custom care plan to address each person's needs and goals. During your session, we will work on opening up what's "stuck" in your body. Massage helps to increase blood flow, breaking down scar tissue in damaged area and therefore creating the environment necessary for healing to happen while allowing for lymphatic drainage to take place. Not to mention, it feels great and relaxing, too!
Types of Massage
Some of the different types of massages we offer include:
Swedish: A gentle, relaxing session ideal for just about anyone, consisting of slower and longer work across muscle groups.
Deep tissue: This type of massage focuses on working muscle groups and breaking up scar tissue. Though not painful, patients may notice the massage has more pressure.
Trigger point therapy: Suffer from stiff muscles? Trigger point therapy might be perfect for you. The focus is on bringing more oxygen and blood flow to the tense areas.
Myofascial release: Focuses on stretching trigger points through gentle, manual pressure.
Sports massage: Great for athletes of all skill levels, can be a more focused session
Pregnancy massage: Taylor is certified in pregnancy massage, giving her an incredible knowledge of helping moms-to-be experience a more comfortable pregnancy. Good for pre and post pregnancy.
Meet Our Massage Therapist
Taylor received her license in massage therapy from SOMA Institute of Chicago, graduating in 2018. Her degree is in Clinical Massage Therapy, which includes extensive clinical training that many therapists don't pursue—this gives her a unique understanding of therapeutic massage and the many ways patients can be helped through focused care.
Taylor loves working alongside chiropractors as she believes that together, massage and adjustments can help patients achieve their wellness goals. In addition to massage therapy, Taylor is also our yoga instructor, teaching a variety of classes for patients of all skill levels.
Book Your Appointment Today
Ready to relax with us during your custom massage session? We cannot wait to meet you and learn more about your goals. Contact us today to get started with your session.
CONTACT US »

Massage Therapy Madison WI | (608) 274-6200