Sports Chiropractic in Madison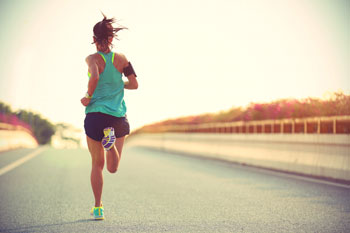 Whether you're a professional athlete, weekend warrior or have a child who is active in a sport, you want to be able to stay in the game. Dr. Lenz has trained with the American Chiropractic Board of Sports Physicians and is well-versed in protocols for addressing sprains, strains, tears and other common types of injuries. She has also studied under Dr. Bill Moreau, the Managing Director of Sports Medicine of the United States Olympic Committee.
With our comprehensive approach, you can stay healthy with proper mobility. You can also improve your overall performance when your body is aligned. If needed, we can refer you out to another practitioner in our network as appropriate for your case.
Speeding Your Recovery Times
When you become a patient at Springtime Health and Wellness, you'll have access to our full suite of services. One of Dr. Lenz's young patients had a major muscle contusion that would typically take 2-3 weeks to heal. Dr. Lenz used the Class IV laser, Graston Technique and Active Release Techniques® on her patient. She was back the next day, playing at full speed.
We'll provide the solutions you need, then evaluate whether you are clinically cleared to return to play.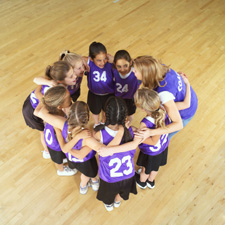 All Levels of Athletes Welcome
When you think of athletic care, you might think of people who enter competitions on a professional level. We see everyone, from children who are in Little League to those who are elite-level triathletes. High school athletes particularly can benefit from what we do, giving them a competitive edge as they go through their school years.
The Expertise You Need
Dr. Lenz understands how to address a range of injury types, such as plantar fasciitis, strains and sprains. Ankle injuries can be especially painful if they aren't attended to in the proper manner. If you have had an ankle sprain, you likely have had problems for the years following your injury. Rest assured that even older sprains and strains can still be addressed. With our specific protocols, we can make sure that you make a full recovery.
Maintain Your Active Lifestyle
You invest time and money in your favorite activities. Whether you're old or young, you deserve to keep going for runs, doing squats or playing your sport and enjoying life. Contact us today to book your appointment for sports care Madison!
CONTACT US »

Sports Chiropractor Madison WI | (608) 274-6200