Regenerative Health in Madison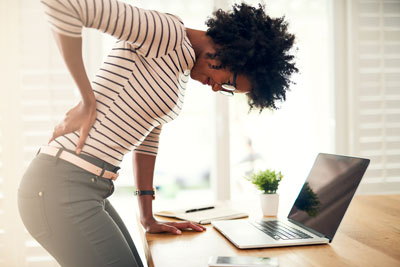 Regenerative medicine is a new and exciting field. It provides solutions for people who haven't found relief anywhere else. If you're struggling with long-term issues that involve your knees, shoulders, elbows, hips, wrists, hands or other joints, regenerative health solutions may be ideal for you.
Discover a New Avenue to Healing
Our practitioners stay on top of the latest studies in the field, making sure you benefit from the most recent research. The team at Springtime Health and Wellness can provide you with another alternative to try out before you resort to a risky option such as surgery. It possibly can reverse your disease process, no matter what your age may be.
In addition to regenerative medicine, we provide natural joint injections, trigger point injections, and nutritional counseling. By looking at several facets of your health, we can make sure that you get the best possible response.
The Benefits of Natural Injections
We utilize natural tissue sources to encourage your body to send more of its regenerative signals to your problem area. Your body can then heal itself. The main benefits you'll experience are
Pain relief
Improvement in range of motion
The possible repair of damaged joints
Possibly Avoiding surgery
Returning to your normal activities of daily living
Reducing your dependence on anti-inflammatory medications
This simple process involves just 10-15 minutes. You may then have a chiropractic visit or perform rehabilitation exercises as appropriate for your case. Each appointment will include being in the office for about 30-45 minutes total. Your first visit will take 60-90 minutes to make sure that you're qualified for regenerative medicine and are fully informed on what will occur.
Get Back to Your Activities
If you've stopped doing the things you love, regenerative health Madison may be right for you. Come in for a consultation to discover if you're a candidate for this safe procedure. Contact our team today!
CONTACT US »

Regenerative Health Madison WI | (608) 274-6200